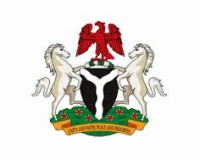 CHAIRMAN'S SPEECH AT THE ANNUAL GENERAL MEETING HELD AT RCCG 15-17 WALTER STREET, – LEEDS. LS4 2BB. ON SUNDAY 02 NOVEMBER 2014 AT 16.00HR – 18.00HR
Fellow Nigerians and able friends of Nigerians in Leeds. Thank you for your presence at our end of year meeting which we normally refer to as the AGM.
Foremost, on behalf of the Board of Trustees, permit me to express our sincere appreciation and gratitude to the entire members of this noble community as an individual and group for the staunch support received by this current Executive through the first 12 calendar months in office. We owe our demonstrable success in our first year in office to your cooperation, loyalty and passionate support.    I am certain that we could not have delivered so much in such a short time if not for the continued support of the community.
The journey without any doubt has been very challenging and interesting. As we all know and will appreciate, in life human beings can only succeed through learning and appreciation of every little development that one undergoes in order to be able to make a difference.
The BOT members, comprises of myself and other able directors who were elected into office on 01 December 2013. Since that faithful day till date, we have not relented in putting all our efforts together to ensure delivery of good services to our community.
The journey unsurprisingly started very rough.  As we will all recall, our first Director of welfare resigned shortly after taking up office and it took us some months to have a new Welfare director in the name of Mr Sam Afolabi to be appointed and eventually presented to the house. These great men and lady of the board have been very eloquent and dedicated. We have had many sleepless days and nights putting heads together to think of the various ways forward towards improving and growing NCL. We thank God for his grace over all he has been able to empower us to do so far. No doubt more is yet to come.
Permit me at this stage to shed more light on what we have been able to achieve in this first year.
Our first task was to prepare the Annual Plan of Action for 2014.  Copies were circulated on time, and I can boldly say that we have been able to achieve at least ninety five percent (95%) of what we pledged to do this year.  Shortly the directors will be given the opportunity to address the house on this.
However, I need to stress at this stage that the only project that we were unable to achieve effectively was one of the Community Project scheduled for April, which is the 'Keeping Leeds Clean' project. This was due to lack of funding in the main. We have no doubt that if God wills this as a dream to achieve; we will still get that accomplished in Jesus and Allah's name.
There were appointments of two new Board of Trustees, they have been equally eloquent and committed to BOT and this organisation as a whole. We can only but thank them for their efforts. More so I commend the efforts of other ex – officials that are still performing their roles as Trustees.
During our first year, we have been able to reach out to other Nigerians in Leeds, to strengthen the membership. This year we celebrated the women with a unique touch, some of our outstanding women were presented with awards. Also the Door Step club programme for our youths has been very successful. Many activities took place. I am indeed proud of our youths with their good work. Excel has been so great in the hands of our Mothers and fathers, permit me to personally commend the effort of Mrs Josephine Ogieva and other volunteers who have been relentlessly dedicated to the upkeep and smooth running of the programme. Only God can reward you all.
LACoN 2014 as we will all agree is another community project that has plugged NCL into Leeds and its environs. Next year will be the 10th anniversary; we look forward to a resounding successful event. I will commend Mr Sam Leigh and his indomitable Men and Ladies of high calibre on this. Thank you so much.
This year also witnessed the celebration of 100 years (Centenary) event of when Nigeria was amalgamated. NCL as an organisation ensured this significant landmark was properly marked in our calendar. It was well attended by members and non – members alike.
You will all agree with me that this year's Blackpool trip was a success, though not very promising in terms of costs, but nearly seventy percent of participants were new members and also non Nigerians, especially our brothers and sisters from other African Nations. This shows how diversified NCL is. Also the Carnival Celebration for the first time took a different dimension, and we hope that we will be able to build on this next year. All other projects including Black history month, NCL cultural day held in Leeds Kirkgate Market, Fresher's week, Leadership Network project for our youths and many more. I thank all the volunteers who have been very hard working throughout this year for these to become a reality.
This speech is not complete if I fail to mention that when we started this tenure of office, it was, and remains my dream and aim to secure a Nigerian House. This dream though not yet achieved, but we hope that with the help of God, it will be a legacy of our tenure as an Executive board.
We also contributed immensely to the image of NCL beyond Leeds. NCL has and continues to have good reputation among National Association of Nigerian Communities (NANC). Infact on 01 November 2014, some of NCL members were recipients of awards at the NANC Centenary Event held at Liverpool. Furthermore I will like to inform the house that as part of BOT, there is an award night currently being   planned, this will be taking place by the end of January 2015.  Further details to follow.
Concluding my speech, I will encourage every individual member to support us so that we can be encouraged to do more.
I leave you once again with the sayings of the American legend, John F Kennedy, "… think not of what good America has for you, rather of what good you have for America to make her great" NCL is for every-one of us, come let us make our community proud through our involvement and commitment. If only we have to do this for the sake of our children's futures and our fatherland.
In God / Allah we TRUST.
LANRE FAKUNLE
CHAIRMAN (NIGERIAN COMMUNITY LEEDS 2014)