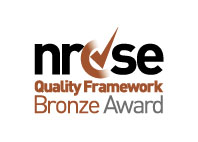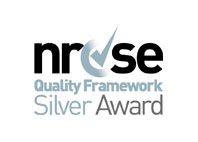 NEWS FLASH!  

NEWS FLASH!

  NEWS FLASH!  

NEWS FLASH!
Children born between 1/09/02 - 31/08/03 must apply by the 31/10/13for a secondary school place.
  Excel@NCL is an award winning Supplementary School founded in May 2007. It forms part of Nigerian Community Leeds (NCL).   The Supplementary School is designed to:
provide pupils with better understanding of Nigerian Heritage by focusing on ourdiverse cultural values, traditions and moral teachings using storytelling, dancedrama, food and music to help pupils understand the rich cultural heritage of thevarious tribes in Nigeria.
We aim to create a child friendly and safe environment, where children can learnwhile having fun with the support of the volunteers and parents. The children are
encouraged to be independent; develop and achieve their full potential in a positive
and encouraging atmosphere.
We offer a wide range of teachings such as numeracy and literacy, Nigerian
drumming & dancing, drama, the three main Nigerian languages, and cooking
Nigerian snacks workshops. Our mission is to positively celebrate Nigeria's rich
heritage
The objectives of the EXCEL @ NCL are:
To Provide peer support for childen 'new' to Education in UK and those
achieving below parental and teachers' expectations in schools.
To provide specific education for self-identity using Mother tongue, music, dance and story-telling
To introduce Basic Life Skills, Finance Skills and citizenship education to lay a solid foundation for social development
To help prepare pupils for SATS in Maths, English and Science
2012 Annual Achievements of EXCEL@NCL
Maths and English support for Foundation stage and Key Stage 1 by
volunteers.
Dancing and Drumming workshops
African Story books library – novels for all ages
Mother tongue classes in Yoruba and Hausa
Children's NCL 10th Anniversary Party
Performances at annual Black History Month activities at Leeds City Museum
The children successfully acted three plays last year based on Nigerian Culture
Our goals for 2013:
African Story books library – for all ages. Children will be encouraged to
borrow reading books from the library. These will be supplemented with
key words to learn to read and spell for KS1. Parent will be encouraged to
support their child/children at home because we believe that sharing a book
for just ten minutes every day with a child makes a tremendous difference to
their progress.
Provide support in Maths for Key Stages 1&2 every Saturday during term
time.
Mother tongue classes in Yoruba, Hausa and Ibo.
Children's day Party
Fun activities at the Leeds African Cup of Nations (LACoN)
Performance at the Independence day Party
African cooking workshops
Educational trips
Performances at annual Black History Month activities at Leeds City Museum
Some of our Excel@NCL volunteers
Contact details:
Mrs Josephine Ogieva
Acting Coordinator
Unit 14 Cubic Business Centre,
533 Stanningley Road,
LS 13 4EN
Tel: 07932609073
Email: excelncl@gmail.com
Our Coordinator

For more
information on EXCEL@NCL or if you would like to volunteer with us
please contact us via email preferably.